Who are we
FH JOANNEUM (FHJ) with currently more than 50 highly specialized degree programs in the 6 departments (applied computer sciences, engineering, health studies, building|engergy&society, media&design, management) 530 employees and more than 800 affiliated lectures FH JOANNEUM is one of Austria`s leading universities of applied sciences. FH JOANNEUM considers the generating of knowledge and passing it on, as well as research and training, as processes, which are inseparably connected with each other. These are integrated activities, which enrich and strengthen each other. FH JOANNEUM as a university of applied sciences is committed to stimulating innovation through R&D to meet sustainability goals and societal needs in line with the principle 'from idea to implementation'. Against this background, research and development is a prerequisite for the internationally recognized education provided by FH JOANNEUM, which is based on permanent transfer of knowledge between teaching and R&D. Having been the first university offering cooperative study programs in Austrian Higher Education, this specific competence in development and implementation of work-based education has led to numerous project partnerships, membership in international bodies in this field.
Why we are participating in the Project
We see the benefits of the project in:
Strengthening the cooperation within the project partnership
Cross-border availability of new knowledge forms
Meeting the different needs of the economy in the form of specializations/small bits of knowledge
Close relationship with the partner companies and other organisations
Be conscious of new developments in tertiary educational area
Our Role in the Project
FHJ will lead the realisation of the project result 2, where we are working on the recognition procedures of a micro-credential course from other institutions, which will enable a smooth and clear recognition of knowledge within and outside the project partnership. At the same time FHJ is responsible for quality and risk management and peer-review of the results PR1-4.
Our Team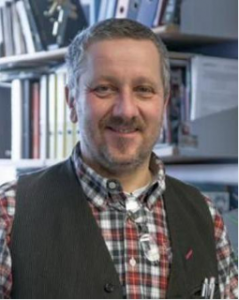 Hagen H. Hochrinner
Senior Lecturer
DI Hagen H. Hochrinner studied mechanical engineering and worked as junior researcher at the Graz University of Technology. After several years of work experience in industries (among others e.g., as head of a VET center for integration of disadvantaged young people) he became lecturer at FH JOANNEUM Graz in October 2002. Hagen Hochrinner has been participating in numerous international research projects concerning cooperative and work integrated education.
MicroCredX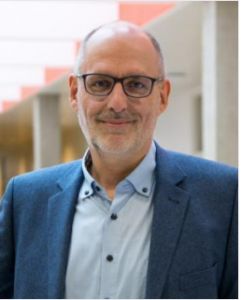 Dr. Georg Wagner
Head of Institute
Dr. Georg Wagner has been involved from the very beginning in the development of the cooperative study program "Production Technology and Organisation" (PTO) and has taught at various institutes at FH JOANNEUM since 1996. Since 2014 he is heading the Institute of Applied Production Technologies.
MicroCredX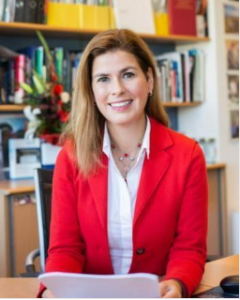 Martina König
Senior Lecturer, Head of Master´s Course
Mag. Martina König, MA, is head of the Master's Programme "Technical Documentation" at the Department of Media and Design at the University of Applied Sciences, FH JOANNEUM Graz. She has been working at the University of Applied Sciences FH JOANNEUM Graz since 2000. Her research interests include methodology in university learning and teaching, e-learning, semiotics and usability. She completed the "train-the-trainer" courses to gain the certificate to be a professional e-trainer. Her more than 15 publications to date include articles on teaching methodology or e-learning as well as morphology or computational language analysis.
MicroCredX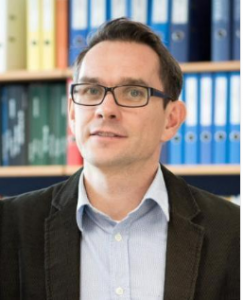 Elmar Krainz
Head of Degree Programme
FH-Prof. DI Dr. Elmar Krainz was born 1976 in Bruck/Mur, Studies of computer Sciences at the Graz University of Technology (MSc 2003), doctoral program at Johannes Kepler University Linz in Computer Science Informatik (PhD, 2018) Software developer and project manager in private and public sector, experience in research and teaching, since 2007 FH Joanneum University of Applied Sciences Focus on research and teaching in the areas of software development, usability, accessibility and mobile solutions.
MicroCredX

Maja Dragan
Researcher
Mag. Maja Dragan worked as the head of Adult education department, translator and coordinator for international projects for 17 years in Slovenia. Since 2018 she has worked at the FH JOANNEUM within the study program PTO coordinating, managing, monitoring, and evaluating projects. She has been participating in projects where cooperative and work integrated education was developed and supported.
MicroCredX